R.S. UDYOG being in the international market are fully committed to QUALITY and are always QUALITY CONSCIOUS because :-
We are fully equipped with modern infrastructure and in house testing facilities


Having a efficient, qualified team of professional


Ensure after sales services


Ensure door deliveries in shortest periods


Ensure trouble free services


Ensure regular checks to get complete performance feed back


Ensure optimum performance at very moderate Prices


MELTING Good Quality melts, precise composition control, cleaner metal are the performance feature of the melting process
The ship set ground on the shore of this uncharted desert isle with Gilligan the Skipper too the millionaire and his wife. Well the first thing you know ol' Jeds a millionaire. Kinfolk said Jed move away from there. Love exciting and new. Come aboard were expecting you. Love life's sweetest reward Let it flow it floats back to you.
HEAT TREATMENT Several Heat Treatment Cycles are controlled through a series of most modern temperature controlling equipments.
Machining The machine shops are equipped with precision machine tools with dimensional accuracy to cover a vide range of products. For this purpose computer Numeric Control & a Digital feedout system is used with the existing set up.
their way the only way they know how.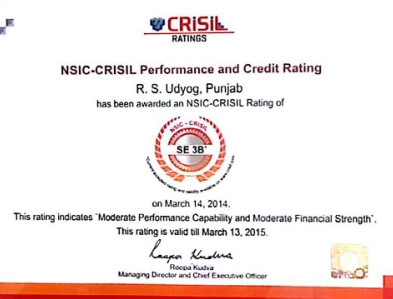 A series of metallographic and mechanical tests monitor the structural homogeneity and ensure that Rolls are free from cracks, blow holes, gas holes, etc. The Rolls meeting all the stringent tests to our complete satisfaction are then sent to the rest of the machine-shop, comprising high precision lathes, radial drill machines, boring machines, wobbler milling & grinding machines, etc. With our skilled, experienced and professional engineers, we have developed a strong hold in the Indian & Overseas market. Our products possess high metallurgic properties. Besides, we use stringent control measures to deliver products that are of superior quality.
R.S. UDYOG are manufacturing rolls designed for Rolling of Steel, Stainless, Copper, Aluminum, Brass, Paper Mills and other precious metal sheet & Strips etc. R.S. UDYOG are fully quipped and are sound in advising the re-rollers about the type of Rolls to be used to achieve maximum gains.